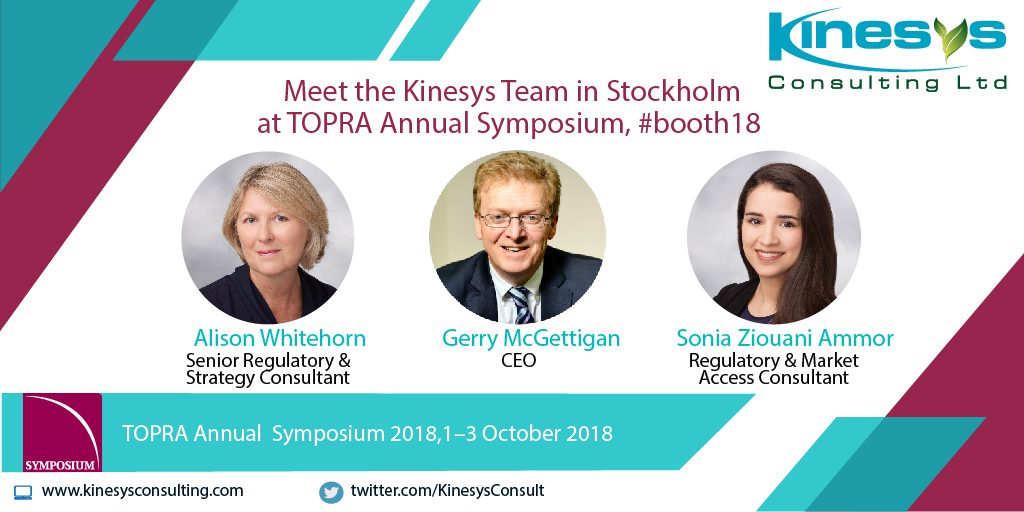 Join regulatory and industry leaders at the only Europe-wide healthcare regulatory affairs conference with comprehensive programmes covering medical technologies, human and animal medicines –held by TOPRA in partnership this year with the Swedish MPA in Stockholm from 1–3 October 2018.
Get important updates by speakers from:
The European Medicines Agency (EMA), including Executive Director Guido Rasi
The Heads of Medicines Agencies (HMA), including Chair Thomas Senderovitz
Representatives from the European Commission.
Multiple notified bodies and over 30 national agencies, including the Swedish Medical Products Agency, the British Medicines and Healthcare products Regulatory Agency (MHRA), the Dutch Medicines Evaluation Board (MEB) and the German Paul Ehrlich Institute (PEI).
Some of the key subjects this year will include:
EMA/HMA European Network Strategy: halfway to 2020 – achievements, challenges and obstacles
Implementation of medical device and IVD regulations
Updates on Brexit
Cooperation between medicinal products and medical devices
Early access schemes, HTA and market access
International collaborations: the work of ICMRA, EMA collaborations and WHO's 50th anniversary
Clinical evidence and post-market surveillance under the new MDR
CT regulation – portal pilot
Advanced therapies for humans and animals
CMC updates – paediatric formulations and the evolving CMC landscape in China
Click here to access the TOPRA Annual Symposium 2018 Program, and register here!
We are looking forward to meeting you Booth 18!
To schedule a meeting with our experts, please contact us at info@kinesysconsulting.com or call our Glasgow office at +44 141 582 1211.